OUR CRAFTSMANSHIP BRINGS YOU MORE PEACE, HAPPINESS AND FLOW.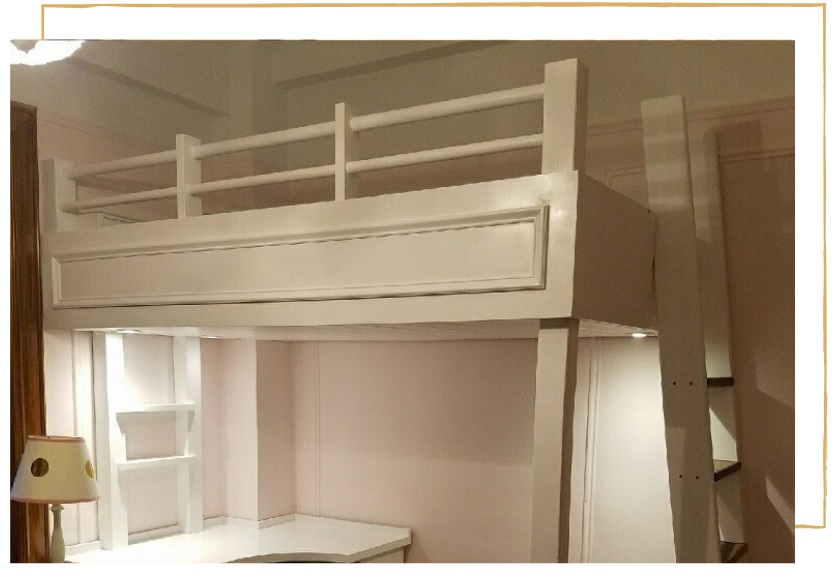 From Kids bunk beds, to giant "lofted space" this new page shows how we design, build, and create fun space you and the young'uns will LOVE!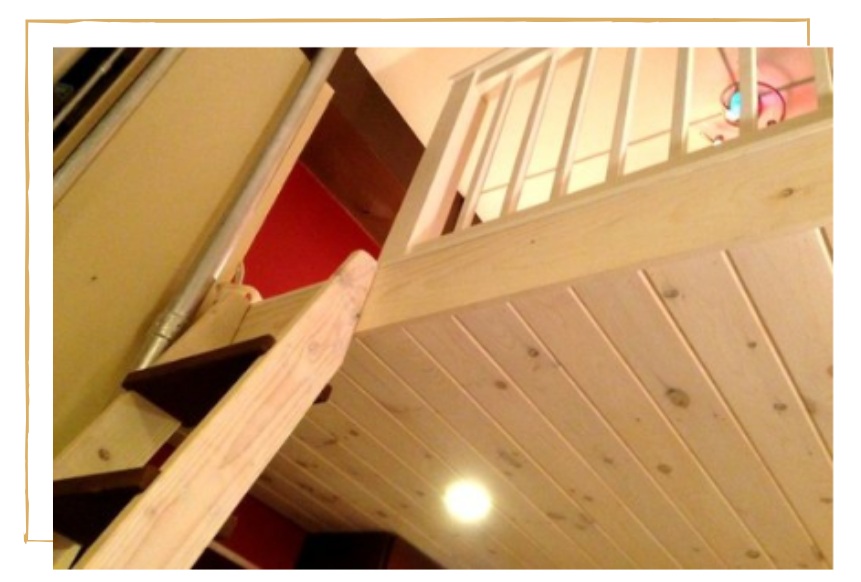 Let There Be (Recessed) Light!
Yes we do lofts with recessed lights. Custom loft ceilings Available in white lacquer finish, or whitewash stain, with white pine tongue and groove center bead boards.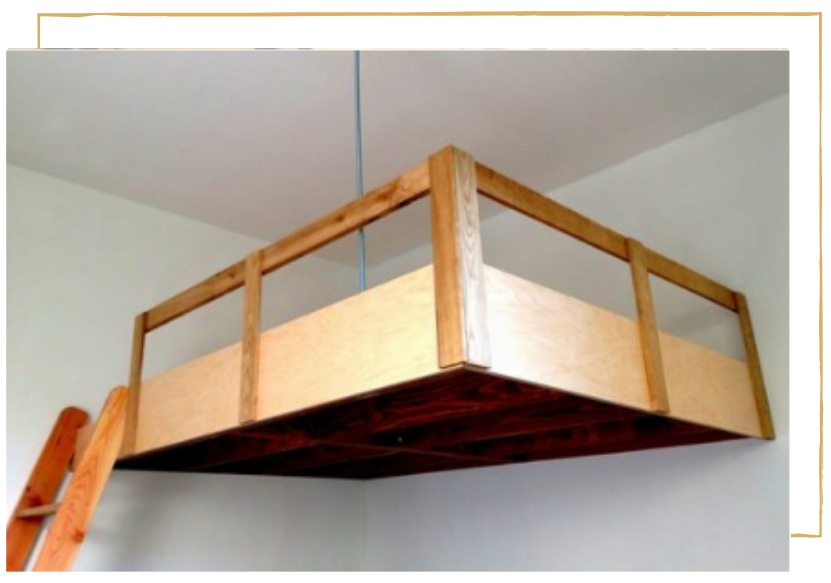 Our clients love it when we free up more floor space by putting in a loft with a suspended rods, or chains. Sometimes we clad those rods in copper.
"

PLEASANT, FRIENDLY VIBE
I couldn't be happier with what these guys put together for us! It's a platform loft bed...and it's truly gorgeous. More importantly: it's solid as a rock. I have been in it with my son, wife, and myself, and it doesn't budge a millimeter. I could throw a dance party up there; seriously. These guys felt so trustworthy to me, and had such a pleasant, friendly vibe, I was stunned. I plan to hire them several more times in the year to come.
— Patrick, Brooklyn, NY